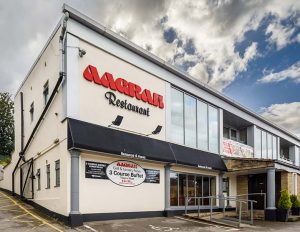 PLEASE NOTE THAT PARKING RESTRICTIONS NOW APPLY AT AAGRAH SHIPLEY.
This is to ensure that parking is reserved solely for the use of customers, staff & suppliers of Aagrah Restaurants.
For all customers who use the Shipley Aagrah Car Park, YOU MUST INPUT YOUR CAR REGISTRATION NUMBER IN THE TABLET AT THE RESTAURANT.  This will give you unrestricted free car parking in the car park.  There is a tablet in the A La Carte section & the Grill & Carvery section of the restaurant.
Failure to input your details will result in a fine so please make sure sure your car registration details are logged with us.
We thank you in advance for your cooperation on this matter.