Due to the resurfacing roadworks on the A61 in Leeds, the southbound carriage way will be closed this week.  Aagrah Leeds City will be OPEN as usual.
By Car:  You can access the restaurant by using the turning off using the West Yorkshire Playhouse turn off and following the road to the car park near Leeds College of Music.  Please see route marked in red on the map below.  We are a very short walk away from the car park.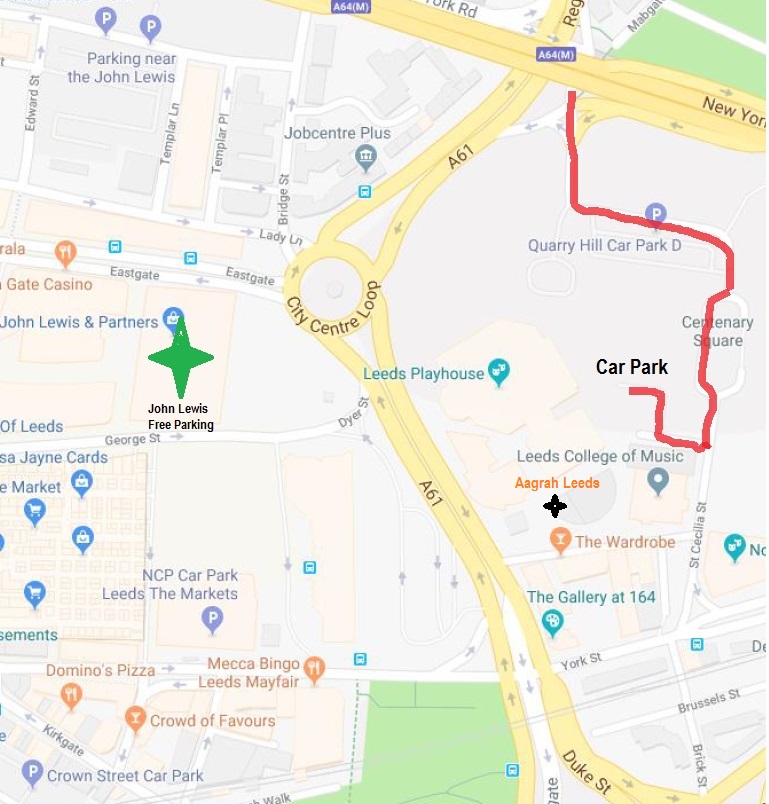 By Foot: There is parking at John Lewis (marked by the green star).  Walk down George Street/Dyer Street and use the pedestrian crossings to cross the A61.