Fanna-Fi-Allah will be performing on Friday 19th June 2020 at Aagrah Midpoint.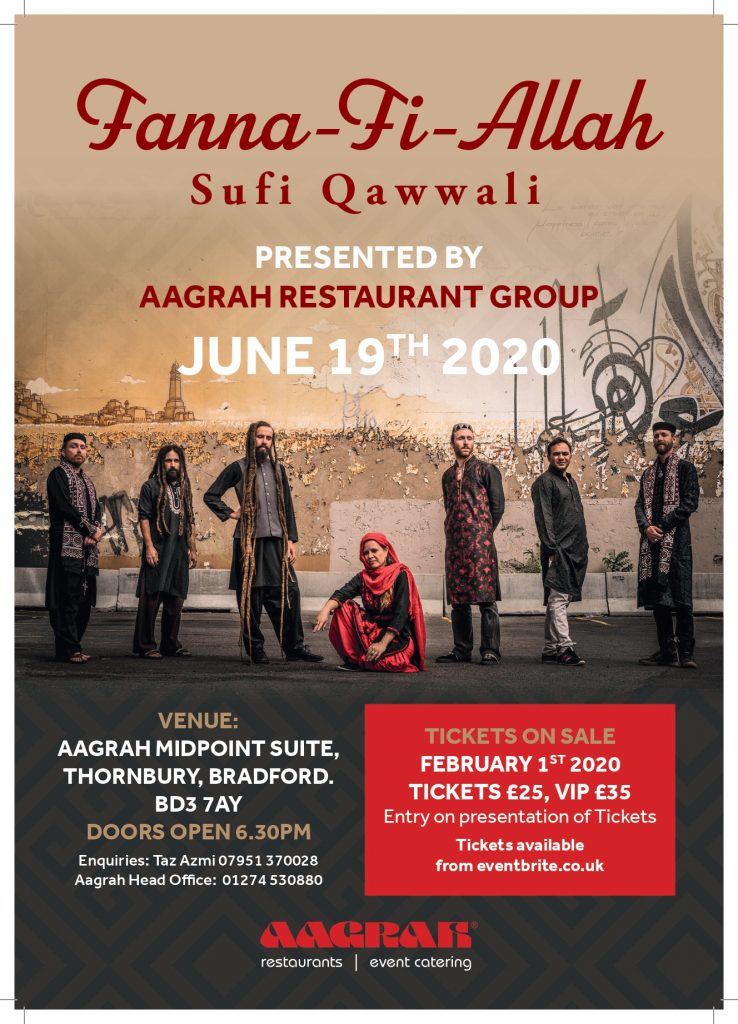 Get your tickets from 1st February 2020 at eventbrite.co.uk
Click here to get your tickets
Normal Ticket Price: £25
VIP Ticket Price: £35
N.B. The doors will open at 6:30pm. Food will be available on site at an additional cost.
For more information please call us on 01274 530880 between 9:00am & 4:00pm or call Taz on 07951370028.